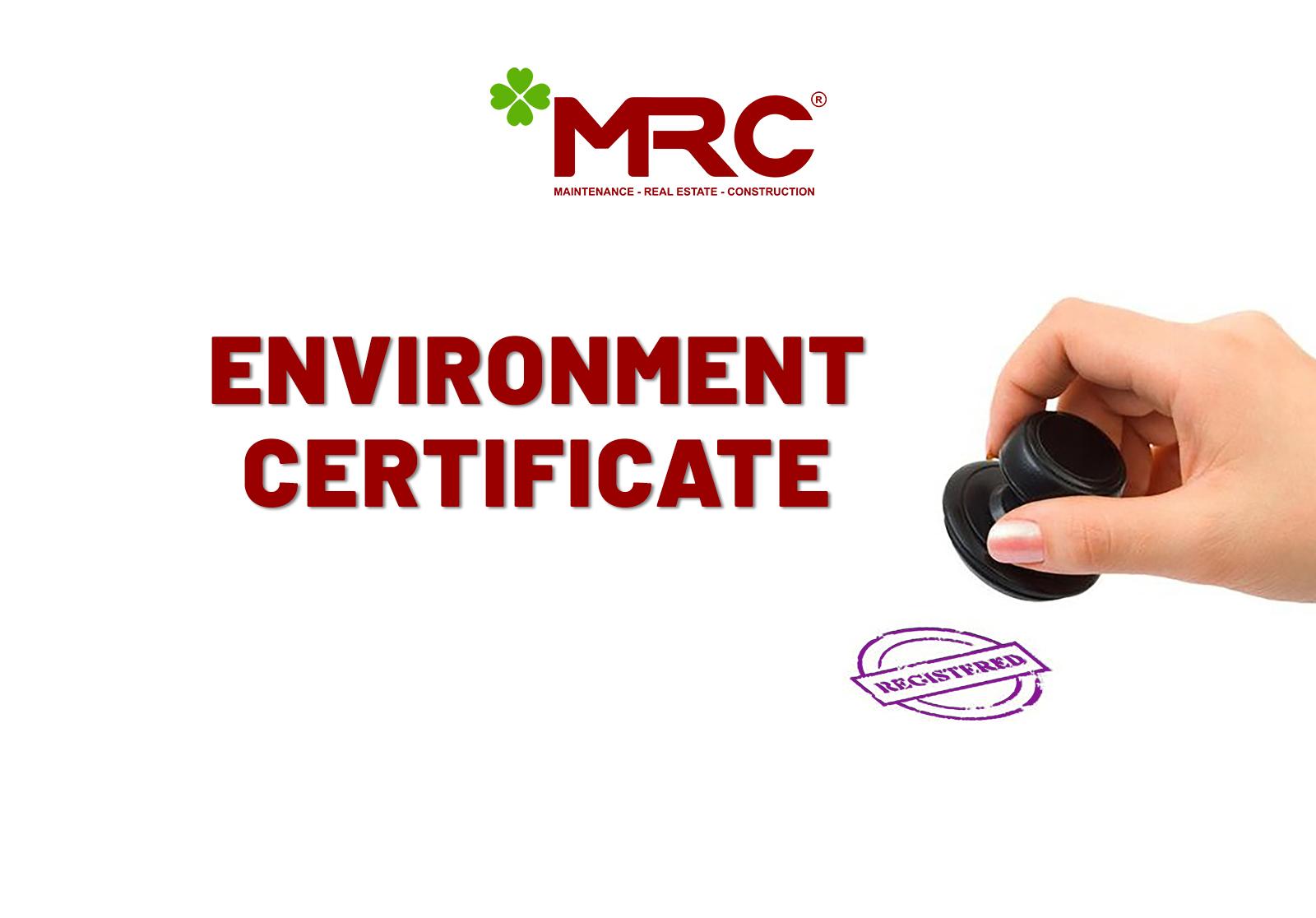 Environment Certificate support
10:37 - 07/07/2020
Opening up to attract FDI and environmental issues
MSc. PHAM THI NGOAN (Faculty of Economics - University of Economics and Technology for Industry)
SUMMARY:
Many complex environmental problems have arisen and will require consideration of prevention and remedy in the process of opening up to attract FDI. This deep relationship can only be well resolved with appropriate policies and solutions to ensure the goal of sustainable socio-economic development. The following article will analyze clearly on problems that arise when opening up to attract FDI, including environmental issues.
Keywords: FDI, capital attraction, environment, pollution.
Analyze the reasons and limitations when opening the door to attract foreign investment
Implementing the open-door policy to attract foreign investment, up to now, the FDI economic sector has become an important part of the economy, making many contributions to the development of Vietnam. However, in addition to the achieved results, FDI has also revealed a number of limitations, including problems of environmental pollution.
The fact that Vedan Company has violated the Vietnamese environment for 14 years is taken as a typical example to analyze corporate social responsibility. The discharge of untreated waste into the Thi Vai River, Vedan's multi-year avoidance of environmental fees, is seen as an economical way to increase business profits without ignoring environmental norms. Following the Vedan incident, the Vietnamese authorities discovered a second Vedan, Miwon - a producer of MSG in Viet Tri (Phu Tho), discharging up to 900m3 of untreated wastewater to the Red River every day. And most recently, the Company's waste pipeline
Formosa Ha Tinh belongs to Formosa Group (Taiwan) with a discharge capacity of 12,000m3 / day and night contains toxins of caffeine, cyanide, ... combining with iron hydroxide, forming a complex form. The mixture (mixel) is too standard, causing about 80 tons of mass death of seafood along the coast of 4 North Central provinces from Ha Tinh to Quang Binh, Quang Tri, Thua Thien - Hue, causing serious environmental pollution. Great socio-economic damage, directly affecting production, life and ideology of the people, causing public frustration and receiving great attention from all people. However, not only Vedan, Miwon, and Formosa, but more and more businesses were found to be secretly destroying the environment. Or as many media reflected: On May 10, 2016, the interdisciplinary mission of Ba Ria - Vung Tau province had to seal the dyeing workshop of Mei Sheng Textiles Vietnam Company Limited. Although not licensed, the Company voluntarily built a dyeing workshop with a capacity of 1,100 tons / year; drilling 26 wells without permission; illegally exploiting more than 2,700 cubic meters of groundwater every day and releasing it illegally. Notably, this is the 7th seal for this company since it was licensed to operate.
It can be said that the more industrial zones are concentrated, the more polluted the environment is. And these are just a few FDI projects that have been discovered in many projects that are having serious environmental consequences. The cause is determined to be due to:
Firstly, as mentioned above, a number of FDI enterprises have caused serious environmental incidents, altering the ecosystem, affecting economic development, social security in the area and causing frustration. contact in public opinion. There has been a lot of talk about the "unclean" FDI in Vietnam related to wastewater treatment, the expansion of industrial parks, narrowing the forest area, the life and habitat of animals. wild, plants have been disturbed, destroyed, adversely affecting biodiversity, water resources, fisheries, climate change and increasing pollution in river basins ...
Second, FDI enterprises investing in Vietnam basically have an average level of production technology, consuming a lot of natural resources, and a large amount of emissions. As of 2017, FDI inflows into Vietnam from developed countries with modern science and technology such as Germany, France, Switzerland, USA, Canada, and Russia ... are still quite modest but mainly come from Asia such as: Korea, Japan, Taiwan, Hong Kong, China ... Except for the partners from Korea, Japan, the rest basically have average technology level, public content. High technology is still very little, with low efficiency, mainly depends on exploitation of natural resources, little source technology; FDI capital only concentrates on processing, manufacturing, services, labor-intensive, large capital but low technology spillover. According to a survey by the Central Institute for Economic Management, as of 2017, only 5% of FDI enterprises investing in Vietnam have high technology, 80% have medium technology, and the rest 14% are use of low technology, even technological lines appeared in the 70s and 80s of the twentieth century; From 2011 to 2015, FDI inflows mostly concentrated in the fields of: textiles, chemicals, electronics, paper, iron and steel - potentially many risks causing environmental pollution. Meanwhile, the water supply and wastewater treatment sector only had 28 out of 16,000 FDI projects, equaling 0.2% and accounting for 0.36% of the total registered capital ($ 710 million).
Third, Vietnam's institutional capacity to effectively implement environmental legal aspects is still limited, especially those that have been introduced recently (e.g. impact assessment). monitoring and post-environmental impact assessment).
Fourthly, FDI enterprises lack formal channels to access environmental regulations. Passive local government in providing policy information, while the legal documents on the environment are complicated, overlapping, changing too quickly, causing the compliance costs of enterprises.
Fifth, Vietnam's environmental regulations apply the standards of developed countries, but the appraisal is only superficial, focusing more on the pre-check stage, leading to many projects being implemented in serious violations. important regulations on the environment, causing long-term impacts on the health of the people and the regional ecology.
Many projects to import outdated machinery and equipment causing environmental pollution have not been detected in time. There is a tendency to shift the inflow of foreign investment that consumes energy and resources, human resources, is not environmentally friendly, into Vietnam, but many localities do not have an environmental control mechanism. Some projects have taken up large land but have not implemented, causing waste of resources.
Sixth, many FDI enterprises have not strictly complied with the regulations on environmental protection when investing in production and business in Vietnam.
According to a study by the Central Institute for Economic Management, there are about 67% of FDI enterprises in the manufacturing sector with low added value, more and more FDI enterprises causing pollution to expand investment in Vietnam. . As a result of the survey of 150 FDI enterprises in 2016, 45% of enterprises have not applied a low emission production process, 69% of enterprises think that they will not implement the emission reduction process if it is not a requirement. required demand, similar to 57.7% for the reason of high costs ... In fact, many industrial zones have come into operation but have not built a local wastewater treatment system or have but not operating, or operating inefficient or degrading; Currently, only about 66% of the 289 industrial parks nationwide have centralized wastewater treatment stations.
In particular, in the Mekong Delta, there are 75% of zones and 85% of industrial clusters that have not had concentrated wastewater treatment.
Even in the period 2011 - 2015, more than 50% of objects subject to inspection and examination were found to have violations of environmental protection. The cause of violation is much due to the lower fine than the investment cost of the waste treatment system. In addition, many businesses still have limited capacity and finance, if investing in an environmental protection system, it is also a coping nature and only operates when tested.
It seems very paradoxical that nearly 70% of FDI enterprises said that investing in Vietnam will save environmental costs compared to investing in their countries. Because the cost of wastewater treatment in the textile, iron and steel industry is very high, the management and monitoring of waste discharge are very difficult, requiring high technical skills. Therefore, when investing in Vietnam will save 10 - 15% cost compared to investment in their country. Is it because we are chasing GDP growth achievements, so it is easy to attract FDI and import pollution into Vietnam. Many FDI projects with low efficiency, only use resources and cheap labor, but still receive many incentives from the provinces in terms of land, water, natural resources, and even lower environmental standards for projects under dyeing, metallurgy ... Therefore, FDI has created a growth engine for the Vietnamese economy, but environmental pollution has also increased. It has not yet become an industrialized country, but the problem of environmental pollution has been very serious.
Solution to FDI attraction and environmental protection
Firstly: Continuing to propagate to raise public awareness about environmental protection in order to build habits and lifestyles among the people, and at the same time promote well community movements to protect the environment;
Secondly: Reviewing and synchronously promulgating documents guiding the implementation of the Law on Environmental Protection, enhancing the effectiveness of the implementation of regulations on environmental protection;
Third: The management agency needs to tightly control from the approval and acceptance stages of the project with serious environmental impact assessments, fully complying with the regulations on environmental laws. Sometimes smaller projects with less economic benefit but better environmental protection, in the long run, projects with higher economic benefits than large projects with contiguous risk of pollution.
Fourth: Must re-screen FDI projects and tighten all stages of project licensing, supervision. Losing some bad FDI projects and accompanied by economic benefits is unavoidable. If you really are determined to get rid of the growth model based on FDI and export processed goods, assembly must accept a sacrifice of economic growth. It is not an easy road but must go to the end, as Prime Minister Nguyen Xuan Phuc affirmed: "We must change our mind about the environment. Economic development must be associated with environmental protection. , determined not for the economy but for the environment ".
Fifth: Strengthening capacity for state management agencies on environmental protection, in which resources and human resources must be concentrated in district units (districts, towns, provincial cities) and communes. (commune, ward, town);
Sixthly: Implement and effectively apply scientific researches in the field of environmental protection, especially new technologies for waste treatment and environmental degradation; encourage production establishments to apply cleaner production methods; In the following years, localities should promulgate a mechanism to encourage selective investment, prioritize the application of clean and environmentally friendly technologies;
#keyword Industry Vietnam - Factory for rent - Factory for sale - Vacant land - Industry law - Vietnam Industry Situation - Real estate status
Share the post