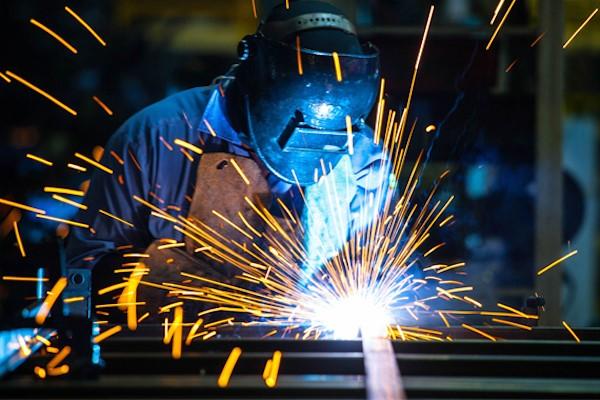 Binh Duong Province: FDI enterprises hard to recruit labour
10:35 - 07/07/2020
By Ngoc Ha | 23/08/2019, 00:00:05
Labor competition causes businesses to increase salaries to retain talents, even this increase is up to 50%, affecting product costs and competitiveness of enterprises.
Those are the challenges that many FDI enterprises in general and Taiwanese enterprises in particular are facing when doing business investment in Binh Duong province.
Supply is still not enough
Many FDI enterprises are finding it difficult to recruit unskilled and skilled workers due to fierce competition.
Specifically, according to Mr. Wu Chung Ying - President of the Taiwan Business Association of Binh Duong Province, many businesses in the Chi Minh Association, especially businesses in the new industrial zones of the province, are facing difficulties with manpower shortage. While the demand for labor increases, workers are often drawn by more attractive salaries, leading to layoffs that increase production costs, affecting production and business.
According to Mr. Wu Chung Ying, not only recruiting unskilled workers but also skilled workers are facing difficulties. In the past, enterprises recruited 10 employees, there could be a few dozen people coming to apply, but now there are only 1-2 to apply. Especially qualified workers such as welders and electricians are even more difficult to find.
Having the same difficulty in "thirst" for human resources, Mr. Vu Quang Huy, human resources officer of Tekcom Joint Stock Company, in Tan Uyen town, Binh Duong province, shared that the company needs 6 mechanical maintenance workers. 2 months have not yet recruited.
"Seeing job search information of employees on job introduction pages, the company calls to contact them and they can get a job. Actually it is very difficult to find skilled people to work with now," said Mr. Vu Quang Huy said.
Statistics from the Job Service Center of Binh Duong province show that in the first 6 months of 2019, businesses need about 97,000 workers, of which about 70% in Binh Duong alone, the rest are from businesses. come from: Dong Nai, Binh Phuoc, Long An, HCMC.
Among the recruiting companies, there are units that employ thousands of employees such as: Dai Hoa Company Limited, about 1,000 employees; SNP Company Limited needs 3,000 employees; Grand Wood Vietnam One Member Limited Company needs 1,000 employees… And small and medium-sized businesses also need at least 100-300 employees.
In addition, according to information from the Job Service Center of Binh Duong province, the need to recruit skilled workers accounts for nearly 29% of the total 97,000 employees. Many enterprises have actively "ordered" technical students to prepare for graduation at vocational education institutions inside and outside the province, but the supply is still insufficient.
The inevitable trend of competition?
The current situation of labor competition in the new industrial park in Binh Duong is not too strange. Because before that, this situation also appeared in some localities where key economic zones, economic zones and many industrial zones are concentrated such as Hanoi, Ho Chi Minh City, Bac Ninh, Thai Nguyen .. .
According to expert Tran Toan Thang, when talking to the Business Forum, this is an inevitable consequence when foreign capital flows are "flowing strongly" into Vietnam, businesses and investors consider Vietnam as The place of resting will lead to a trend of competition in employment in large industrial zones, dynamic economic zones ...
However, from a market and business perspective, this is an inevitable trend. According to expert Tran Toan Thang, the average salary of Vietnamese workers will increase. This is good for State policy in the sense that industries that take advantage of cheap labor will have to be reduced and encouraged to use more technology. Accordingly, gradually FDI firms will adapt to this and forget to invest in order to take advantage of cheap labor.
From: https://enternews.vn/binh-duong-doanh-nghiep-fdi-kho-tuyen-dung-lao-dong-156484.html
Share the post