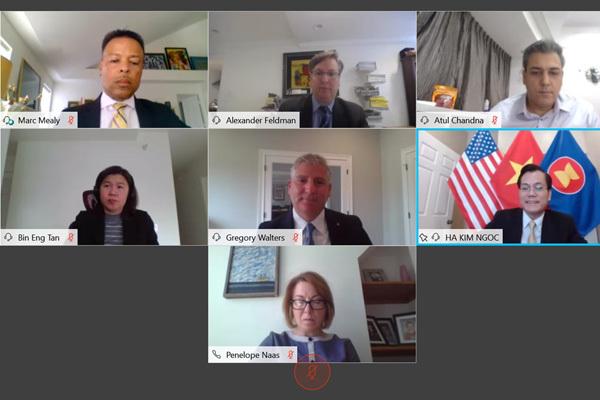 After Covid 19, FDI opportunity in ASEAN
17:52 - 20/08/2020
On July 15th 2020, in Washington DC, Ambassador Ha Kim Ngoc attended an online exchange organized held by the US-ASEAN Business Council (USABC) and Ernst & Young and more than 100 US companies and business associations in industries such as finance, energy, technology, e-commerce, health care, and insurance. There are some USA enterprises (like UPS, SC Johnson,…) will announce the expansion of business investment in Vietnam soon.
Others proposed that Vietnam and other ASEAN countries continue to improve the business climate, reform administrative procedures, enhance transparency, issue concrete support policies for businesses, and pay greater attention to human resources and infrastructure development.
The USABC added that it is ready to coordinate with Vietnam to successfully organise the Indo-Pacific business forum, scheduled to take place in the country later this year.
From en.vietnamplus.vn
Share the post